January 20, 2020
"No More GPGP" Resounds All Over the Philippines
Caring for the global environment with a mother's heart
In January 2020, ASEZ WAO hosted the "No More GPGP" campaign and forum in the Philippine cities of Valencia, Manila, Pasay, Quezon City, Davao, and Caloocan. ASEZ WAO members from Korea also participated in the campaign.
Quezon City members promoted the "No More GPGP" campaign through three radio broadcast stations: Radio Filipinas World Wide, DZSR, and Radio Filipinas 2 on January 9 and 10. Members educated the citizens about the seriousness of worldwide plastic pollution and urged them to participate in the campaign. On January 12, about three hundred people gathered in the Manila Bay and performed a large-scale cleanup.
Due to the Manila Bay's popularity among tourists, the location suffers from excessive debris washed up on the shore. The members voluntarily collected marine debris to serve the community. They hoped their small actions would raise awareness among local citizens. On January 19, members of the Davao and Valenzuela regions continued the campaign by cleaning up the streets.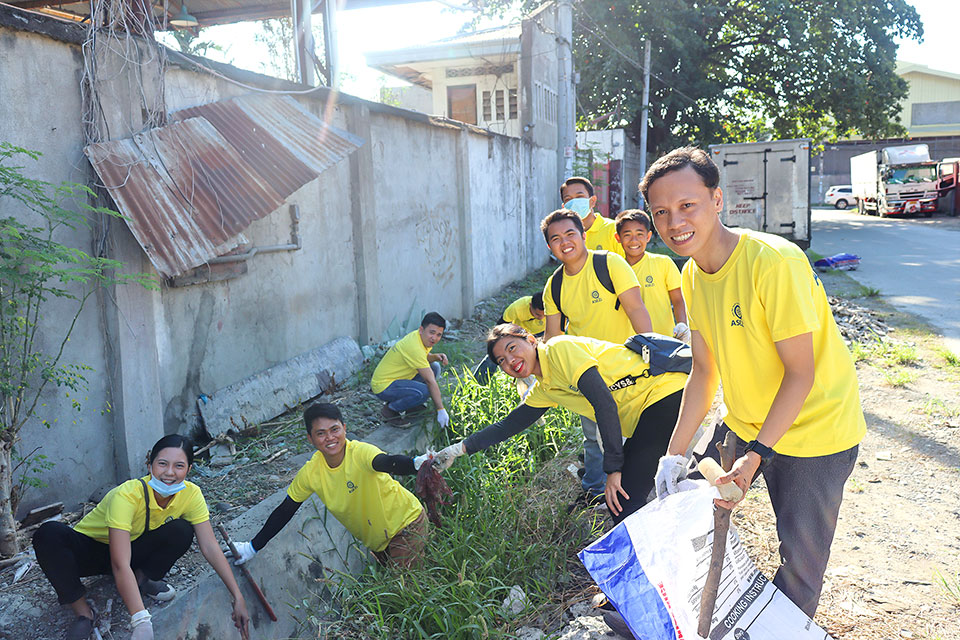 Amidst all the cleanups, members of Quezon City visited the Philippine Ministry of the Environment on January 9 and January 14 to introduce the "No More GPGP" campaign to the officials. Deputy Minister of Environment and Resources, Benny D. Antiporda, and other officials spoke with the members about the litter issue in the Philippines. Impressed by the efforts of ASEZ WAO to resolve environmental issues, Deputy Minister Antiporda promised to support ASEZ WAO's future activities.
On January 20, members in Pasay held a plastic-reducing campaign in the square located in front of the City Hall. Members introduced a plan of action through a panel exhibition with the ways to reduce the use of plastics in everyday life. Through the three-hour campaign, citizens expressed much interest and provided many suggestions to contribute to the cause. One working citizen, Gilbert, participated in the campaign. He expressed his excitement, saying, "I knew that the Philippines was facing a major plastic problem. However, I recently came to find out about ASEZ WAO. I am very glad to see them leading the campaign all the way from Korea. ASEZ WAO activities will surely awaken many people to take action."
Just like the heart of a mother who tends and beautifies every part of her home, ASEZ WAO will continue to make efforts to spread the news and take action on the prevalent plastic crisis affecting the global community.