January 19, 2020
ASEZ WAO in New York Holds "No More GPGP" Forum and Conference with UN
A big change accomplished
Countries around the world are aware of the seriousness of environmental pollution and are making various kinds of efforts to reduce plastic consumption. However, plastics are deeply rooted in our everyday lives, so it is often difficult to reduce their use.
In the new year 2020, in fifty-nine regions throughout twenty-eight countries, ASEZ WAO introduced the "No More GPGP" campaign to reduce plastic waste, which is the leading culprit in the deterioration of the global ecosystem.
As part of the campaign, the "No More GPGP" forum was held at the Church of God in Syracuse, NY, U.S. on January 12. Guest speaker Al Stirpe, New York State Assemblyman, explained legislation to reduce and reuse plastics. That same day, Assemblyman Stirpe signed a Memorandum of Understanding [MOU] with ASEZ WAO to achieve the UN's Sustainable Development Goals [SDGs].
On January 19, more than forty members from Korea and New York provided snow removal services with warm hearts for the citizens on North Main Street. The next day, they visited the UN Headquarters and introduced the ASEZ WAO plastics reduction project to Jack Christofides, Director of Department of Political and Peacebuilding Affairs [DPPA] in charge of Africa.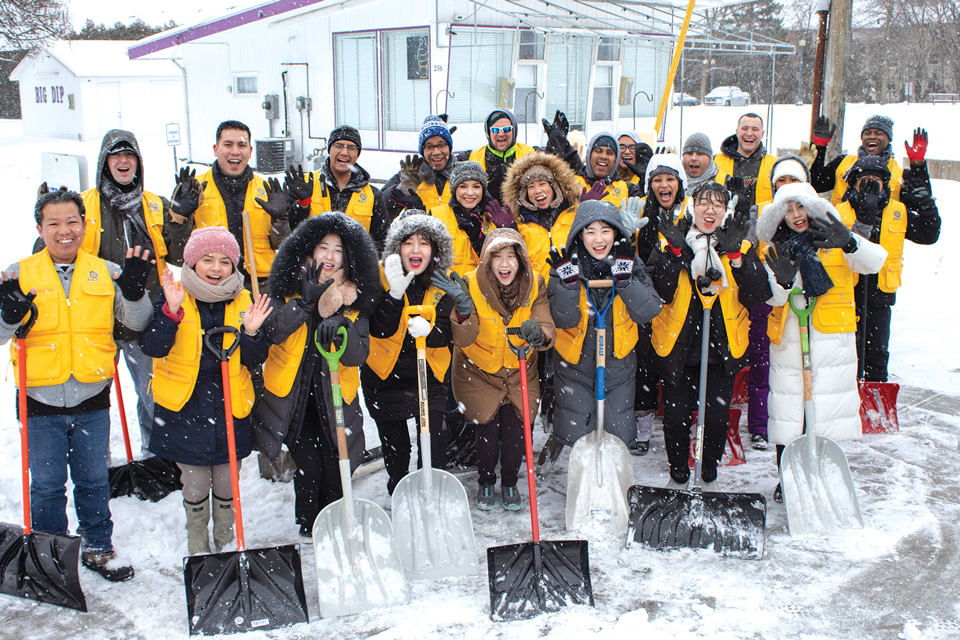 Despite the cold weather, members made every effort to visit communities, informing them of the world environmental problems and providing them with practical solutions. ASEZ WAO will continue to strive toward sustainable development and achieve happiness throughout communities and nations.