December 18, 2022
ASEZ WAO Conducted Mother's Forest Project in Dominican Republic
Planting 1,200 Trees in Jarabacoa
Tree-planting is one the effective ways to deal with various problems that Earth is faced with, such as global warming, desertification, and destruction of biodiversity. Trees absorb carbon dioxide, removes fine dust from the air, and provides habitats for various living organisms.
In order to make a green Earth, ASEZ WAO carried out the Mother's Forest Project, encouraging everyone to plant a tree in more than 10 countries: the United States, the United Kingdom, Peru, Mexico, Australia, New Zealand, the Philippines, Rep. of Korea, etc.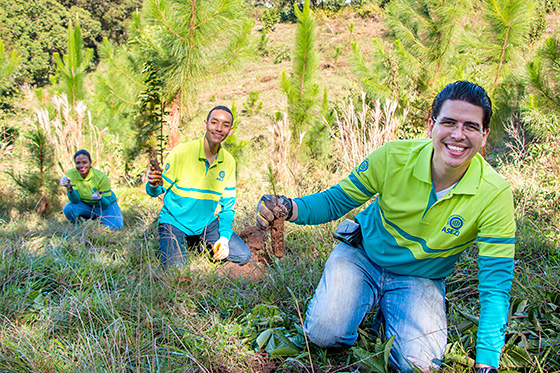 Toward the end of 2022, the members from Santo Domingo, Santiago, and Jarabacoa gathered strength to carry out the Mother's Forest Project in Dominican Republic, too. About 100 people, including ASEZ WAO members and citizens, gathered at Victor Mendez Capellan Avenue in Jarabacoa, La Vega. Jarabacoa is known as the "lung" of Dominican Republic as diverse plants and trees naturally grow. The volunteers were provided with 1,100 pine trees and 100 cedar trees, and they wholeheartedly planted all those trees around the place where the avenue ends. Jocelyn Durán, Head of the Environment Agency in Jarabacoa, cheered up the volunteers at the site.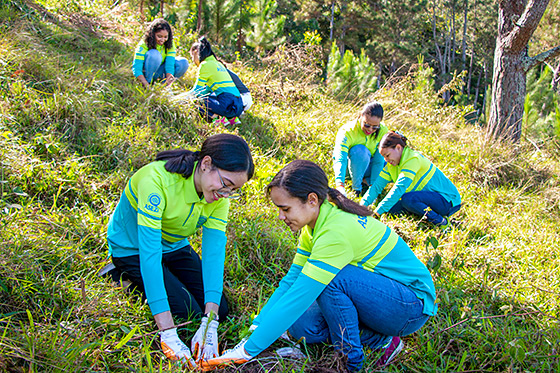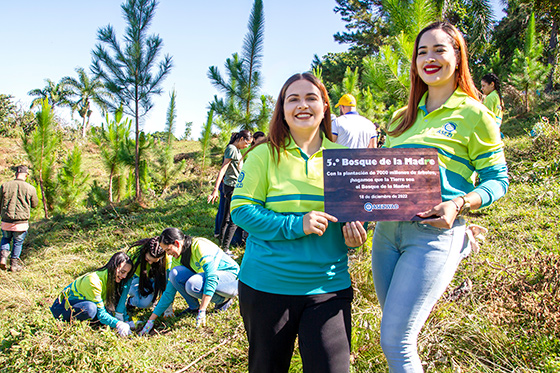 The tree-planting took them two hours from 10 a.m. Raquel Payan, an ASEZ WAO member said, "I've learned the importance of having diverse tree species on Earth, and that there is a particular way of planting by tree species. I'm so happy to have contributed to the community by planting trees." Manaury Paulino, an ASEZ WAO member said, "Though our efforts are small, I really wish that many young adults would become motivated by our activities to continue to participate in restoring forests around the world, including Dominican Republic."