ASEZ WAO
Challenge of Using Public Transportation
Public transportation for making the sky blue!
Let's make the sky blue with our small efforts.
Step 3
Download to Share
Share the content with your families, neighbors, and acquaintances
so they can join the ASEZ WAO's Challenge of
Using Public Transportation against global warming!
Right-click to save the image.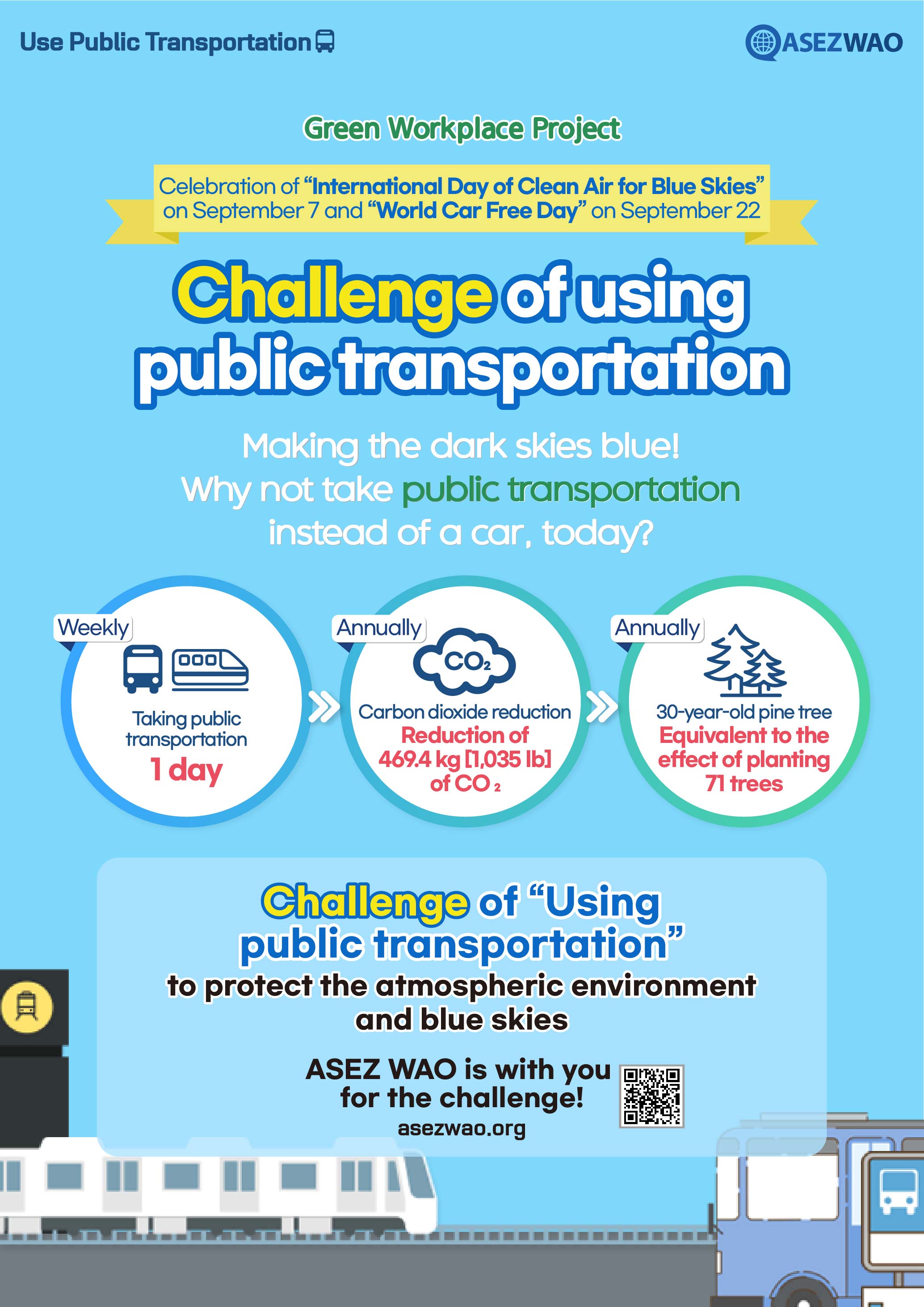 Step 4
Signature-seeking campaign
At present, 1512people have given their signatures.
Please join us in the challenge of
using public transportation for coping with climate change!