ASEZ WAO
Save Water Challenge
Water is a precious resource for mankind and the earth!
ASEZ WAO aims to safegaurd clean water by saving water through Save Water Challenge.
Step 3
Download to Share
Our voices can spark action and protect water!
Please share it with your family, neighbors, and acquaintances to
participate in the ASEZ WAO Save Water Challenge!
Right-click to save the image.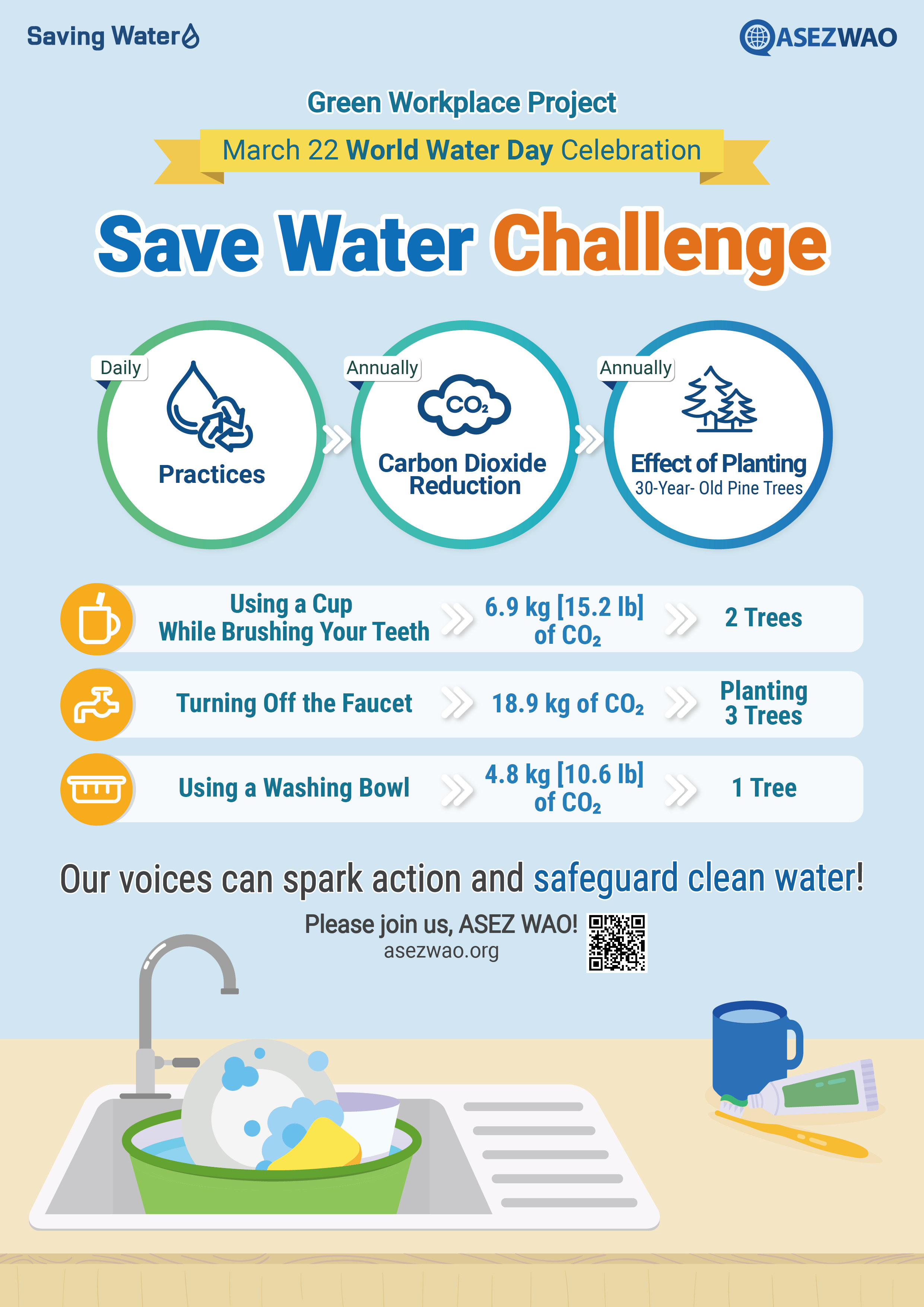 Step 4
Signature-seeking campaign
for the Save Water Challenge.
At present, 577people have given their signatures.
Precious water, clean water! Let us safeguard it!
Today I practiced __times of using a cup while brushing my tooth /
__times of turning off the faucet / __times of using a washing bowl.