December 18, 2022
Rekha Chandrakant Tingre, PMC (Pune Municipal Corporation) Corporator,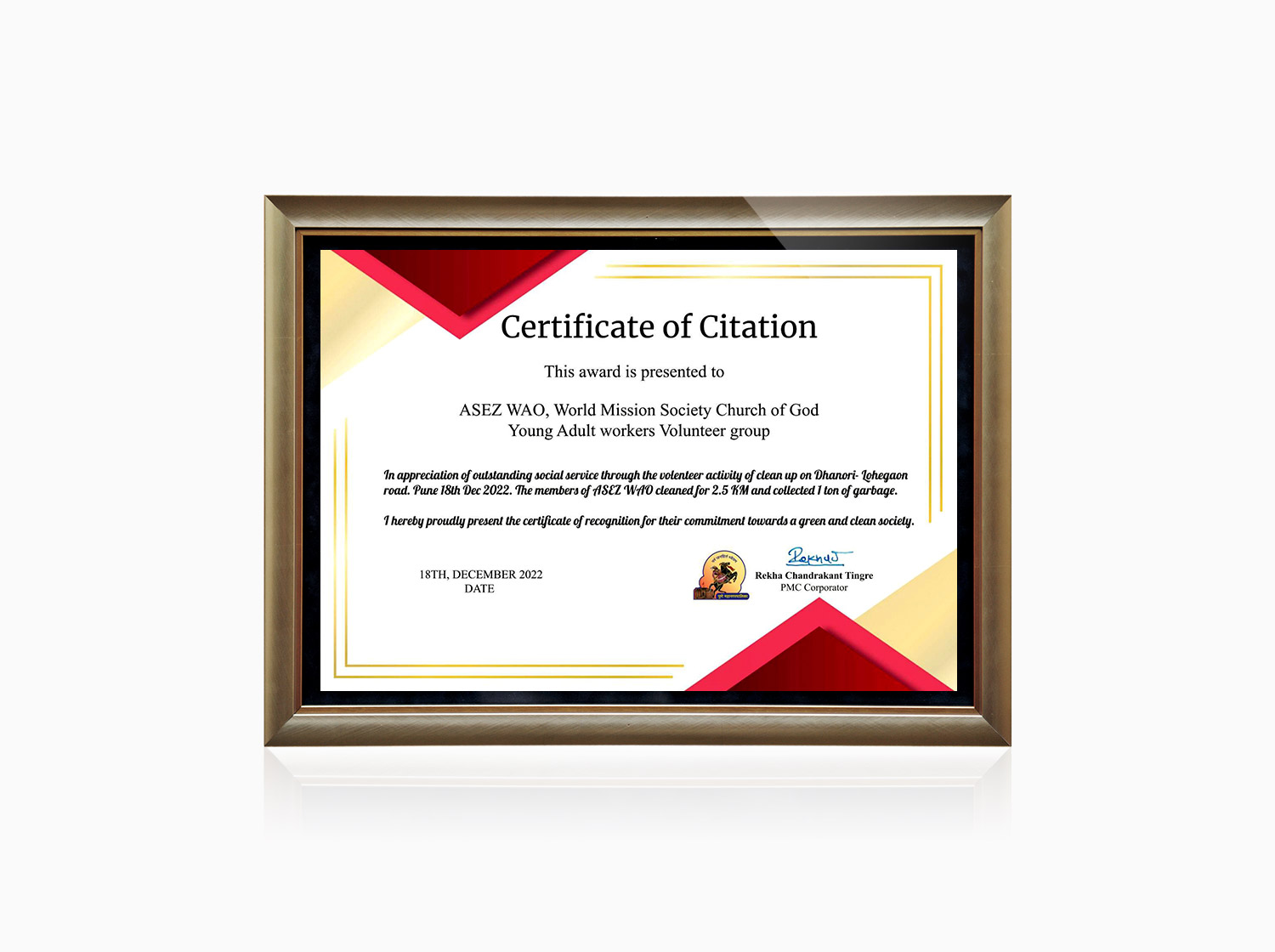 CERTIFICATE OF CITATION
This award is presneted to ASEZ WAO, World Mission Society Church of God Young Adult workers Volunteer group in appreciation of outstanding social service through the volunteer activity of clean up on Dhanori-Lohegaon road. Pune 18th Dec 2022. The members of ASEZ WAO cleaned for 2.5KM and collected 1 ton of garbage. I hereby proudly presnet the certificate of recognition for their commitment towards a green and clean society.