August 11, 2019
Rupesh Sudam Jadhav, Mayor of Vasai Virar City Municipal Corporation, India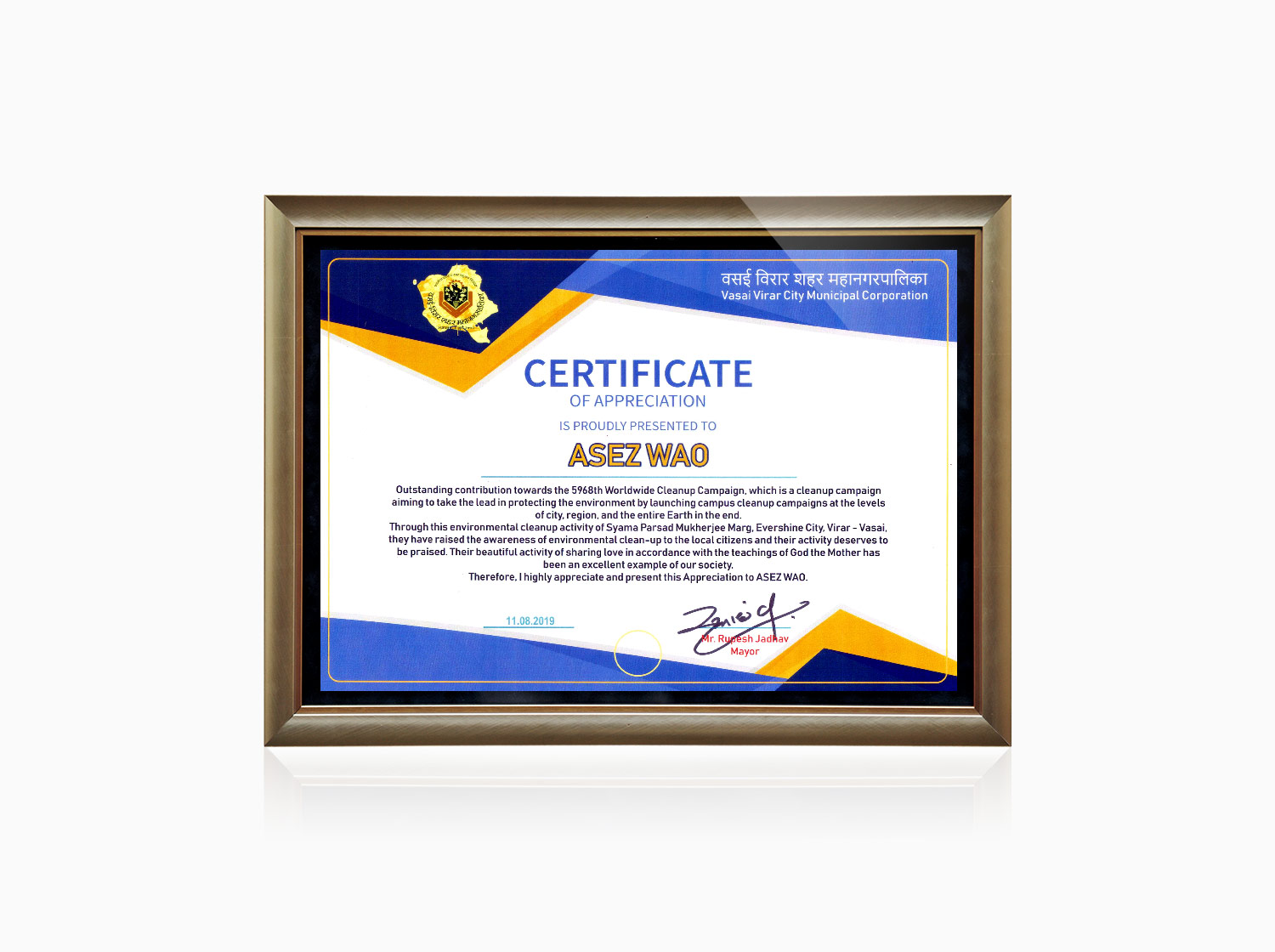 Certificate of Appreciation
Outstanding contribution towards the 5968th Worldwide Cleanup campaign,
which is a cleanup campaign aiming to take the lead in protecting
the environment by launching campus cleanup campaigns at the
levels of city, region, and the entire Earth in the end.
Through this environmental cleanup activity of Syama Parsad Mukherjee Marg,
Evershine City, Virar – Vasai, they have raised the awareness of environmental
clean-up to the local citizens and their activity deserves to be praised.
Their beautiful activity of sharing love in accordance with the teachings of
God the Mother has been an excellent example of our society.
Therefore, I highly appreciate and present this Appreciation to ASEZ WAO.
2019-08-11 Rupesh Sudam Jadhav, Mayor of Vasai Virar City Municipal Corporation, India