February 2, 2019
Prashant S. Jagtap, Councillor of Pune, India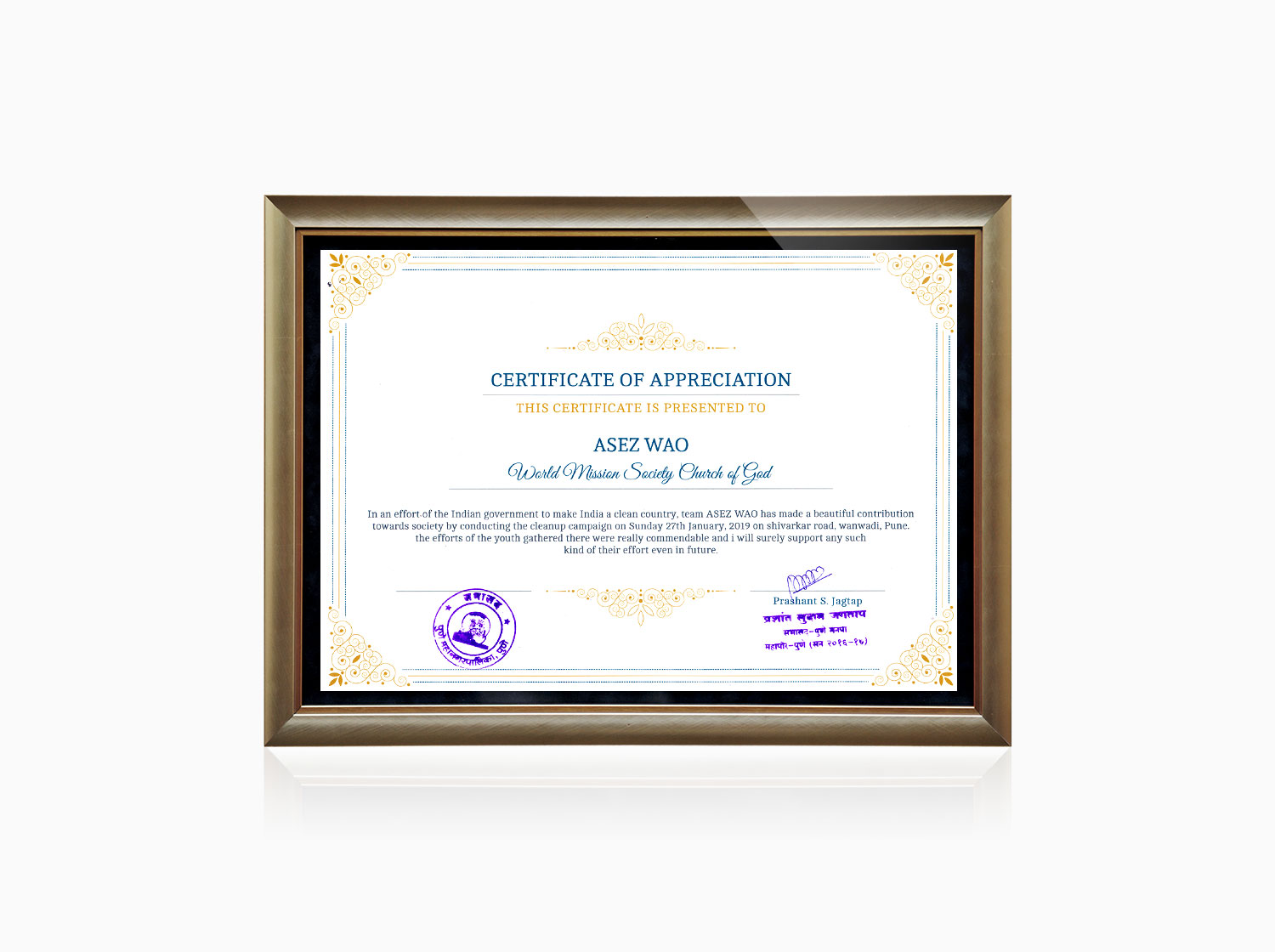 Certificate of Appreciation
THIS CERTIFICATE IS PRESENTED TO ASEZ WAO World Mission Society Church of God.
In an effort of the Indian government to make India a clean country, team ASEZ WAO
has made a beautiful contribution towards society by conducting the cleanup campaign
on Sunday 27th January, 2019 on Shivarkar Road, Wanwadi, Pune.
The efforts of the youth gathered there were really commendable and
I will surely support any such kind of their effort even in future.
2019-02-02
Prashant S. Jagtap, Councillor of Pune, India