January 28, 2019
Councillor of Pune, Kalinda P.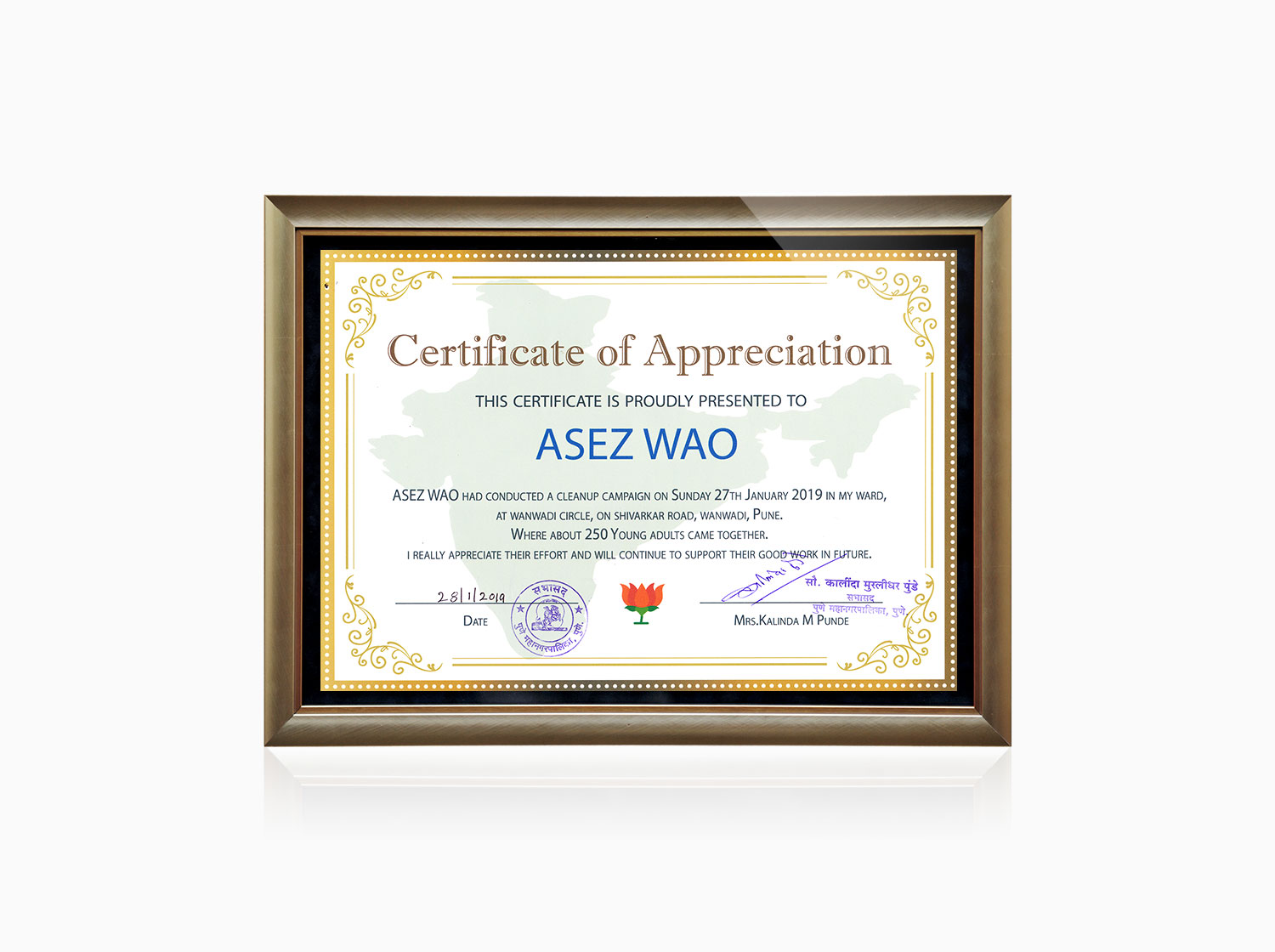 Certificate of Appreciation
THIS CERTIFICATE IS PROUDLY PRESENTED TO ASEZ WAO.
ASEZ WAO HAD CONDUCTED A CLEANUP CAMPAIGN ON SUNDAY 27TH JANUARY 2019
IN MY WARD, AT WANWADI CIRCLE, ON SHIVARKAR ROAD, WANWADI PUNE. WHERE
ABOUT 250 YOUNG ADULTS CAME TOGETHER. I REALLY APPRECIATE THEIR EFFORT
AND WILL CONTINUE TO SUPPORT THEIR GOOD WORK IN FUTURE.
2019-01-28
Councillor of Pune
Kalinda P.